All of Mexico trusts SkyAlert!
Rather than alerting only towns or major cities, we alert entire states.
In addition to having international support, our seismic warning service operates freely in Mexico without any restrictions.
Due to technological innovations that allow people to act in seconds to prevent disasters, millions of people have been able to minimize the risk of disasters.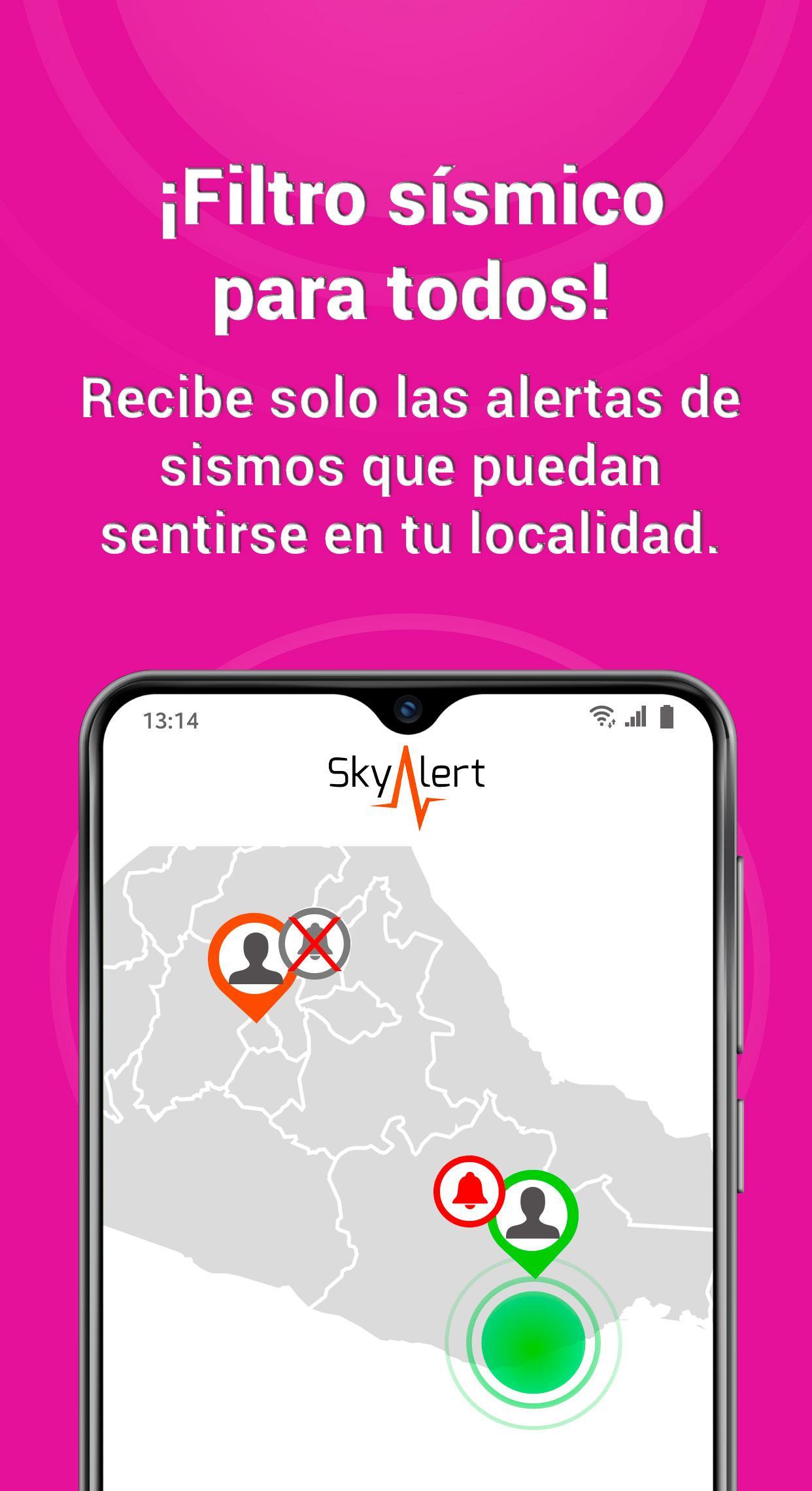 With REDSkyAlert, Mexico's largest private seismic detection network with the greatest coverage, we provide you with the most innovative prevention tool in the world.
As well as the ESTIMATED TIME OF ARRIVAL, you will receive ALERTS based on INTENSITY AT EACH LOCATION.
We are the most downloaded seismic alert app in Latin America, with more than 10 million downloads.
Protect those you love most from the many natural hazards that affect Mexico by downloading this FREE app today!
For installation, follow these recommendations:
The latest version of Android 6.0 is recommended.
Ensure that all permissions requested by the app are enabled.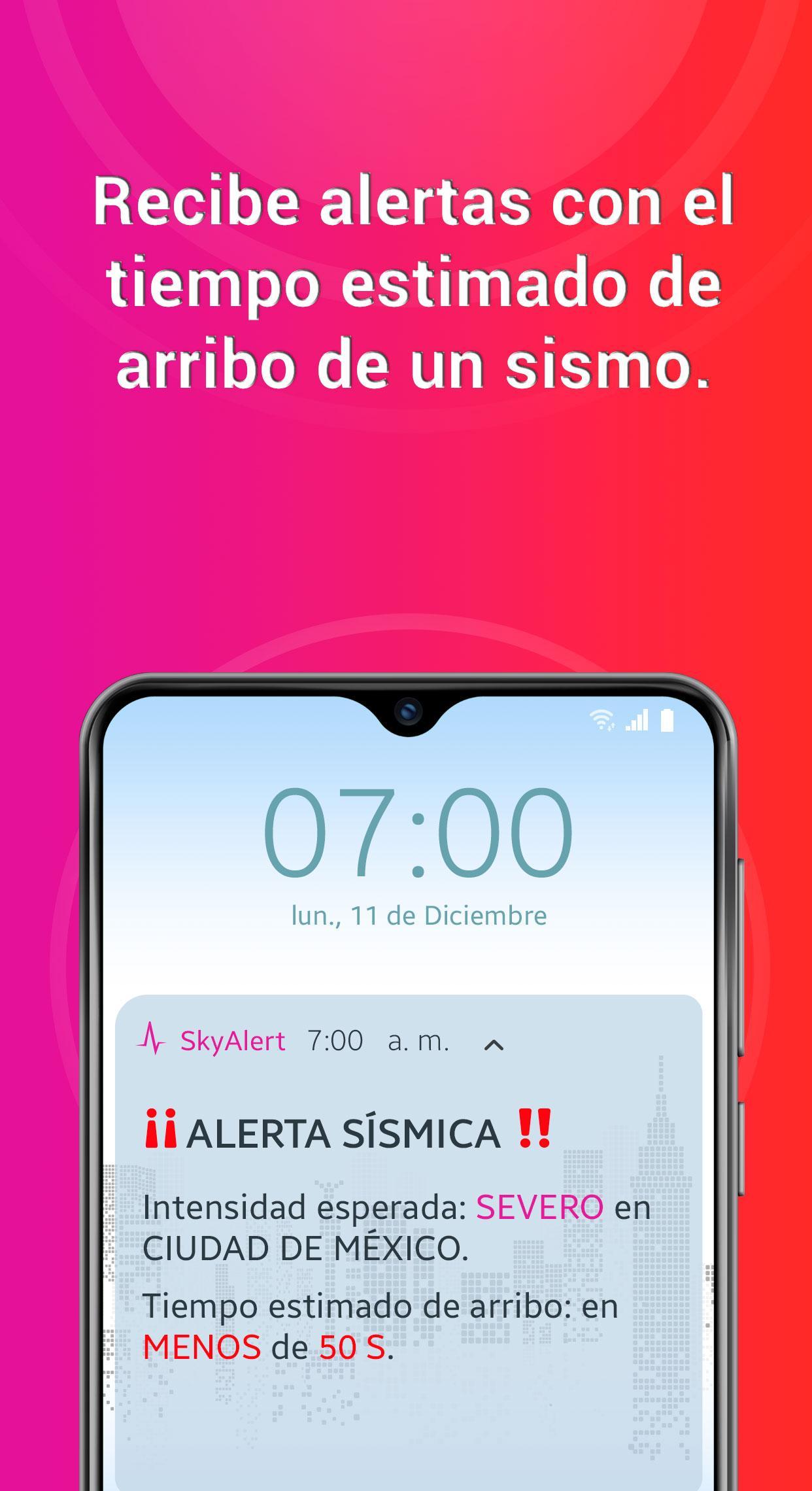 You can take advantage of exclusive features with a GOLD subscription, including:
Alerts with estimated earthquake arrival times (TEA) will be sent to you.
Up to three locations can receive alerts.
Natural hazards can also be notified in a personalized manner.
Get rid of ads while browsing.
Your subscriptions enable SkyAlert to develop new technology and provide coverage for the main seismic danger zones in the country with more than 120 sensors.
Join the prevention and help us reach areas still without seismic warning coverage.
App modules:
Check out the latest earthquakes in Mexico (from magnitude 4.0) and around the world (from magnitude 6.0); You can also see REDSkyAlert's earthquake detections and alerts, press releases, news, and live volcano updates.
Here you can view your subscription status, not subscribed or gold. The GPS can be activated from this page, as well as up to 3 additional locations according to your subscription, the do not disturb mode, and the Estimated Time of Arrival for earthquakes (TEA).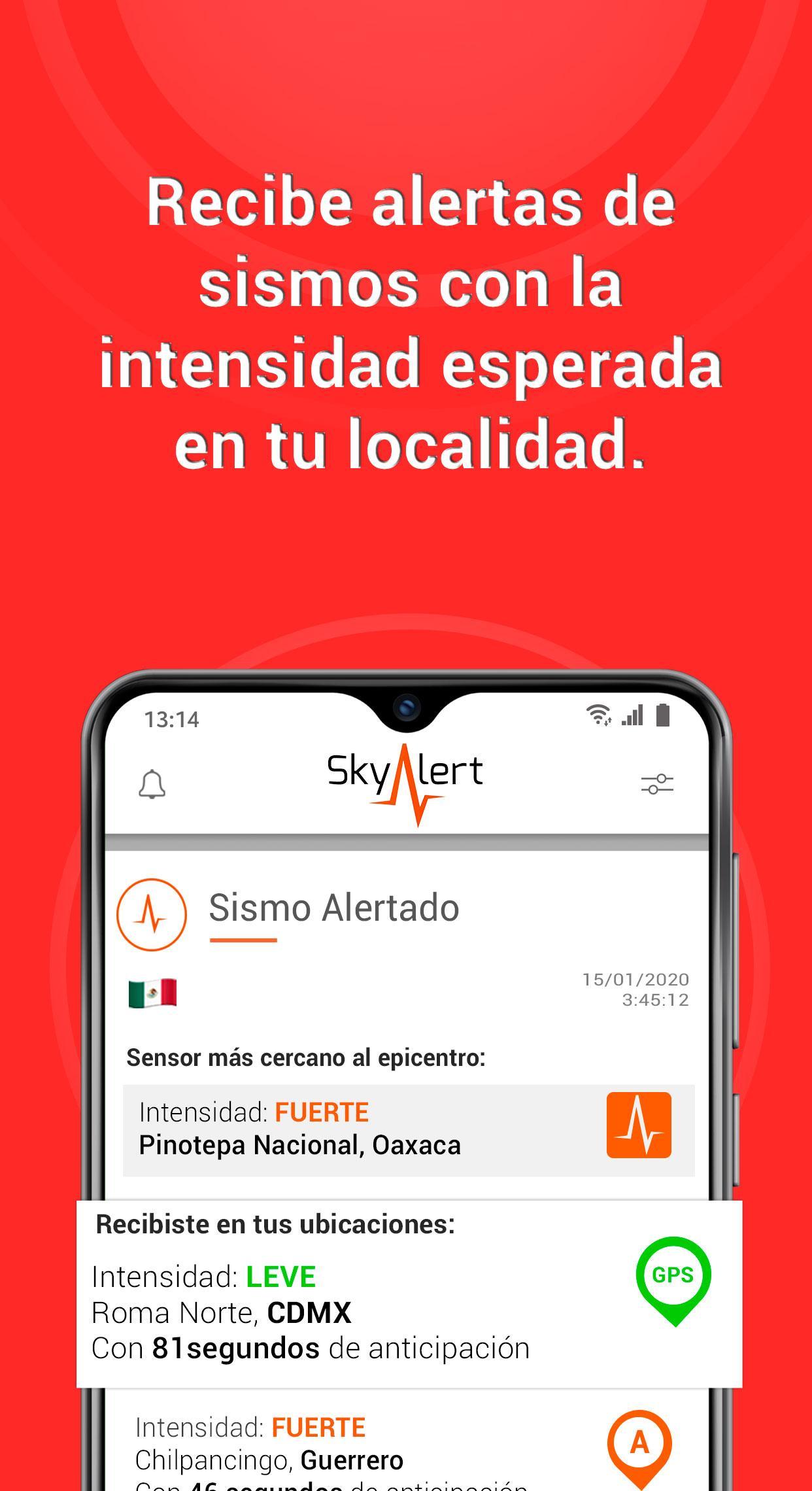 It is in this same module that you can view information about how your SkyAlert will sound. What is the seismic alert and how does it work?
Check out our plans: find out what's available.
This section allows you to modify alerts for other natural hazards such as tsunamis, volcanic hazards, and weather hazards, schedule drills, view SkyAlert information, view the tutorial, request support, and view your device details.
Among the products included in SkyAlert are:
A subscription to SkyAlert GOLD is available for the following price:
Annual ($199.00 MXN)
Semi-annual ($149.00 MXN)
Monthly ($39.00 MXN)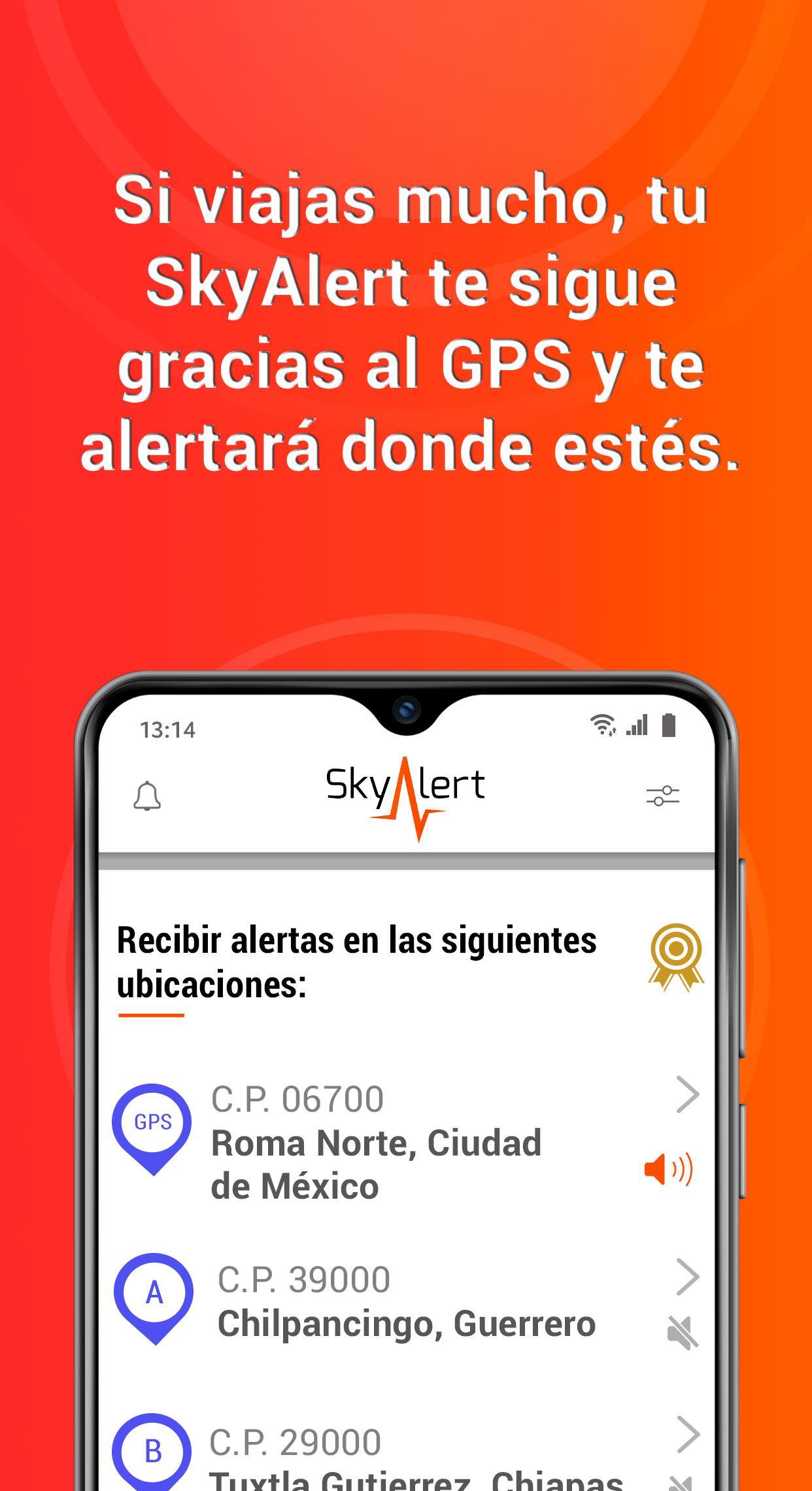 Subscriptions handled by the Play Store have the following terms:
Your Play Store account will be charged when you confirm the subscription.
If auto-renew is not disabled at least 24 hours prior to the end of the current period, subscriptions will automatically renew.
During the last 24 hours of the current period, the account will be charged for renewal at the subscription price.
A user can manage their subscriptions and turn off auto-renewal from the Account Settings page after purchase.
When the user subscribes to the offered product, any remaining trial period will be considered lost.
We are most motivated by your preference. SkyAlert appreciates your participation!