Lewd Leaf Land is one of the most fun and naughty little games I've played in a long time. This game is very short, but it's great if you want something that's short, sweet, and a lot of fun. It's a platform game, and it's actually one of the best lewd platform games out there. I really hope the game's creator notices how much people like it because I'd love to see them expand on this idea and make a full game out of it.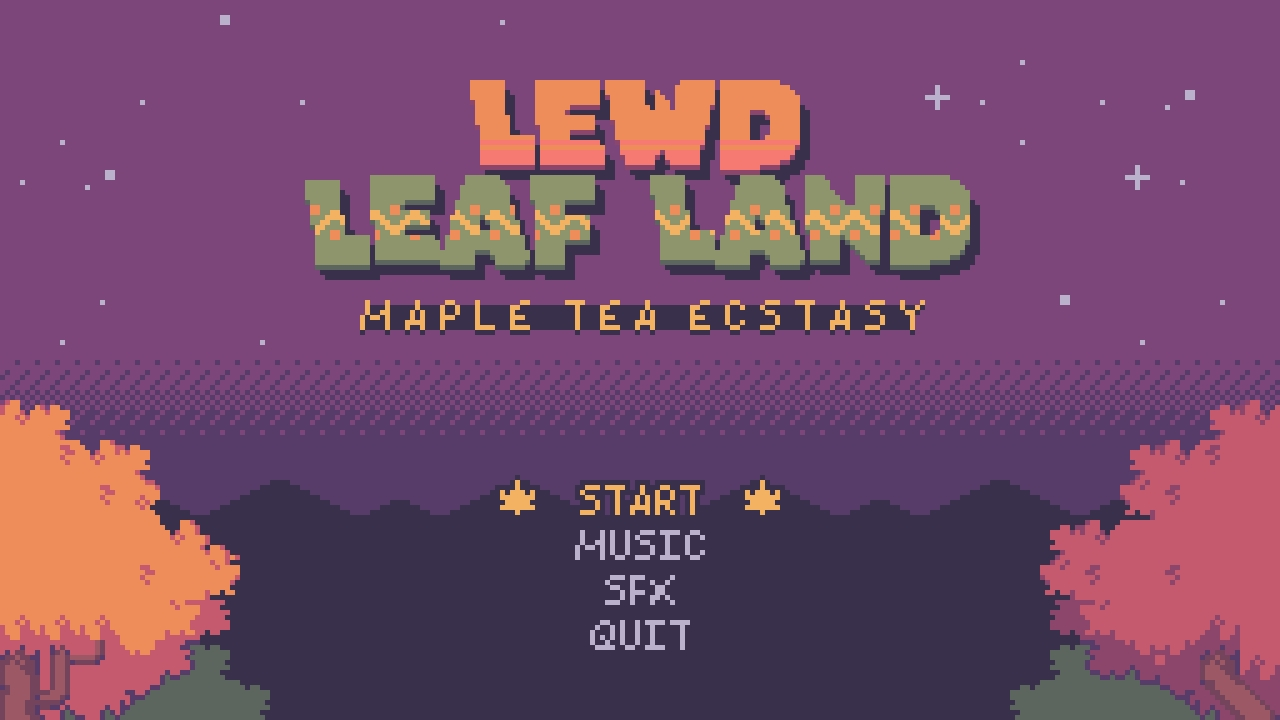 A Cup Of Tea To Enjoy
The whole point of Lewd Leaf Land is that it doesn't take itself too seriously, and I really like that about it. The game is about a cute but nerdy Tanuki-Girl who is woken up by a bright moon in the middle of the night. She chooses to go into the woods and pick up some leaves so she can make herself a cup of tea. At night, the woods can be pretty freaky, which can be bad or good, based on how you look at it.
Pixel Adorable
I really like the style of Lewd Leaf Land as a whole. The old-fashioned pixel style of the images gives it a lot of charm. The Tanuki Girl we play as reminds me of Eileen from Regular Show, which is fun. On the right side of the screen, there is a big picture of her, and the game screen is in its own box. The woods have a nice "fall" look to them, and the game as a whole just looks very cute. There are also a few racy pictures, which are done in the same retro way. She gets completely naked in the end, and both her game sprite and her image are naked while you play.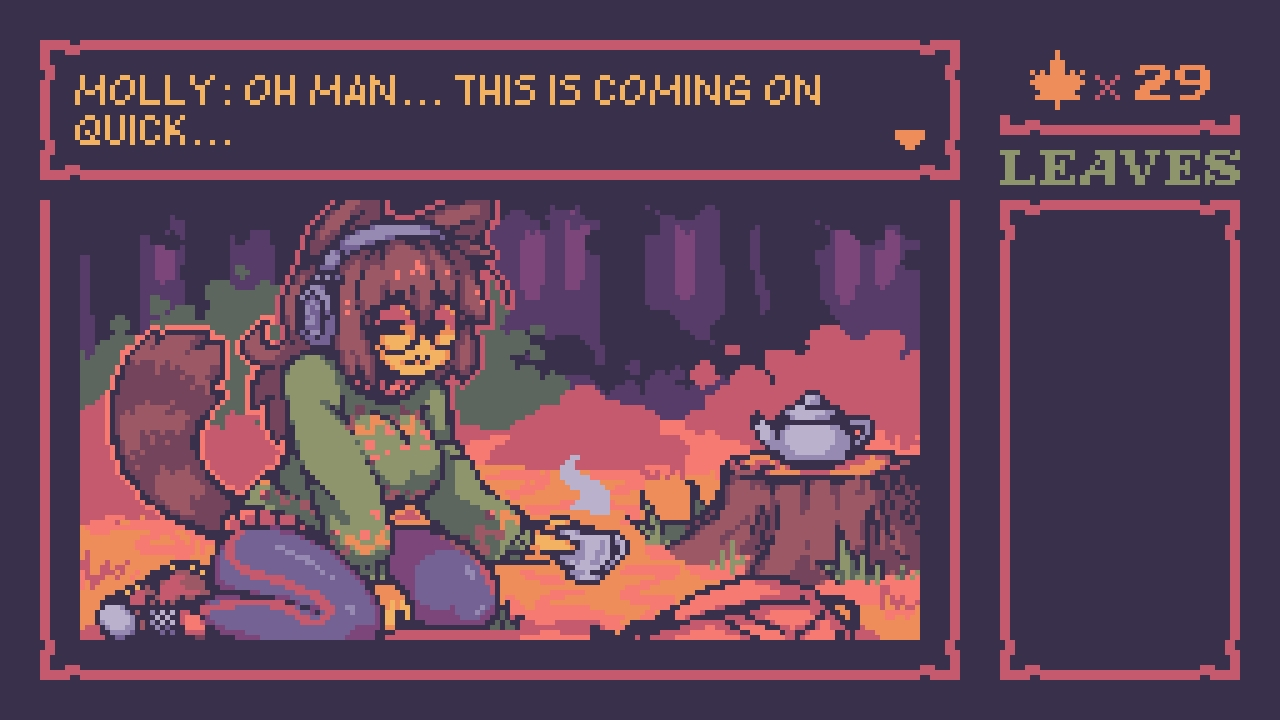 A Good Time, But Not Much
I do have to say that Lewd Leaf Land is a short game. You have to go on a few runs, and the game is all about collecting leaves and getting to the end of each level. There is no way to keep track of how many you need, so you just grab them as you go. She can jump and float for a few seconds if you hold down the jump button. The controls are tight enough, and there are other stages that use the same level where you have to avoid these eyeball things and also collect the leaves. If you make it to the end, you can hook up with a hot guy in the forest.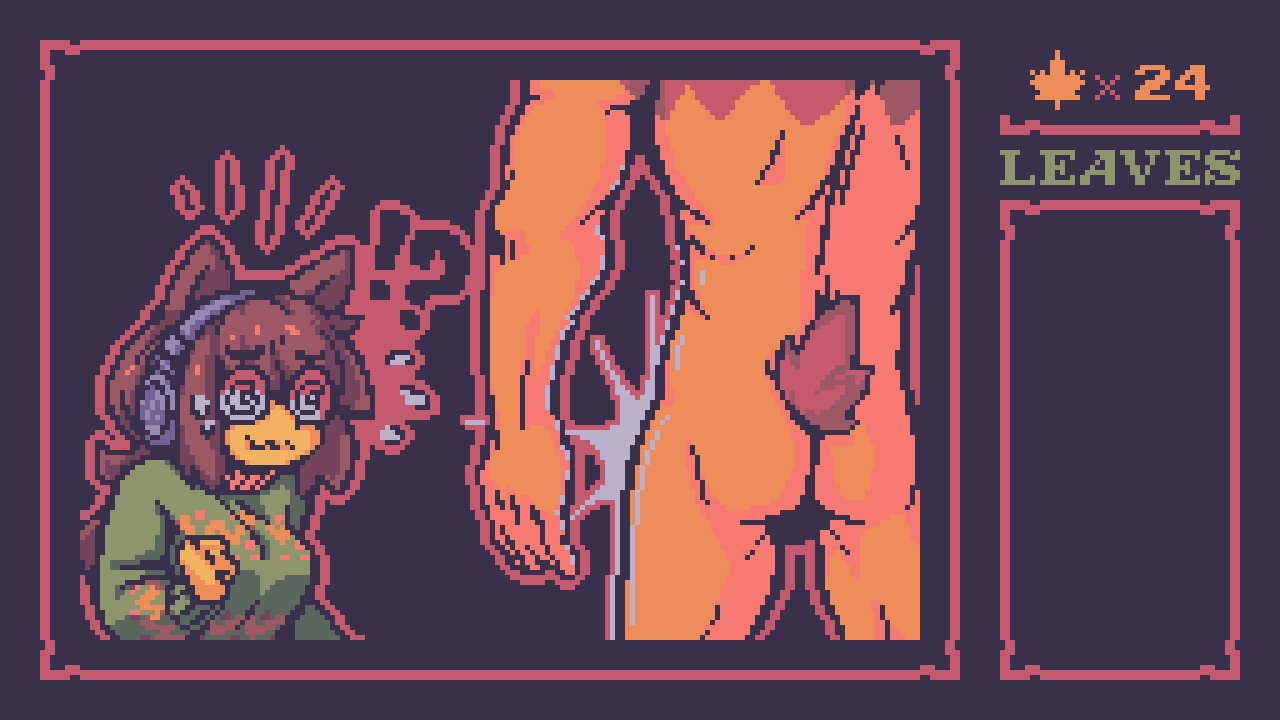 See More Similar apps